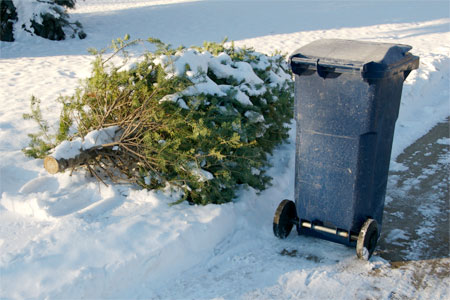 Christmas trees may be collected on your regular scheduled trash collection day or trees can be dropped off at these locations during certain dates: Dates are December 15, 2017 - February 2 2018
-Jim Warren Park - 705 Boyd Mill Ave
-Fieldstone Park - 1377 Hillsboro Rd
-Liberty Park - 2080 Turning Wheel Ln
Residential brush service is provided within the City limits of Franklin at no additional charge.
The Sanitation and Environmental Services Department uses knuckleboom trucks to load piles of brush that are too large for workers to load by hand. This method of collection is safer and allows the Department to provide a quicker and more efficient service.
Please leave enough room for the knuckleboom to operate. Place your brush at least 5 ft. away from your garbage container and other potential obstacles such as mail boxes, fences, walls, water meters, telephone connection boxes and parked vehicles. Avoid placing brush under low-hanging tree limbs or power lines.
You can stack your piles of brush end to end, or on top of one another (not tangled). In general, height doesn't matter, but all brush needs to be cut to appropriate lengths (6 to 8 feet).
Brush must be placed at the edge of the street, curb or alley (within the City's right of way) no later than 7:00 a.m. on your regular trash pick-up day. Brush SHALL NOT be placed on cul-de-sac islands, vacant lots, or boulevards and MUST NOT be materials resulting from tree pruning or removal at an address other than the collection point.
Please place all brush close enough to the curb or street for the truck to reach it. Brush will not be collected if it's inaccessible.
Please place only true brush to the curb. Lumber and construction material will not be picked-up if placed at curbside.
There is a right way and wrong way to set your brush out for pick-up.
RIGHT WAY: All brush is laying in the same direction.
WRONG WAY: Brush is not piled neatly; placed under a tree.
Brush Supervisor
Wayne Sullivan
Office Number: 615-794-1516
Cellular Number: 615-604-1575
REMEMBER:
Brush from commercial landscaping and tree services must be disposed of by the company or contractor. If you pay someone to cut your brush, be sure to include the price of hauling the brush and other debris away in your cost. The City of Franklin will not collect brush cut by a contractor; it will be your responsibility to remove the debris. There will be a service fee of $125 a load if the Sanitation and Environmental Services Department has to haul off brush cut by a contractor.
And to see what happens to your Brush after it has left your residence click on the video below.
Christmas Tree Pickup and Christmas Tree Drop Zones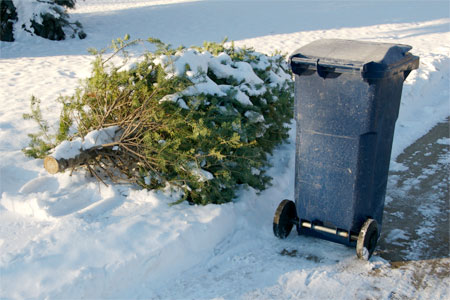 Christmas trees may be collected on your regular scheduled trash collection day or trees can be dropped off at these locations during certain dates: Dates are TBD
-Jim Warren Park - 705 Boyd Mill Ave
-Fieldstone Park - 1377 Hillsboro Rd
-Liberty Park - 2080 Turning Wheel Ln